2010 IgNobel awards announced!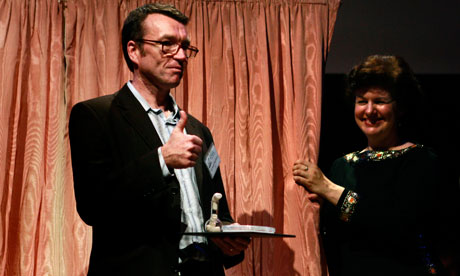 Via The Guardian:
Britain has once again proved
a country to be reckoned with in science after landing a national record four wins at the annual Ig Nobel awards ceremony at Harvard University.
Researchers from across the UK were honoured for achievements that included proof that swearing relieves pain, a means of collecting whale snot with a remote-controlled helicopter and the first documented case of fellatio in fruit bats.
Not to be confused with the real (and more lucrative) Nobel prizes, which are due to be announced next week, the "Igs" are awarded to scientists whose work makes people laugh first and think later.
Award listing at the link!